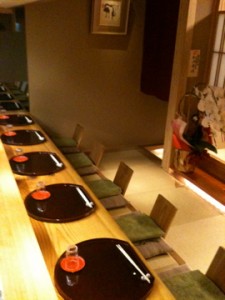 Bar-style Counter
where you can sit in front of the open-kitchen to see how the master prepared meals.
It is a long bench-style seating where you can extend your legs just like sitting a chair.
Zashiki (Private Tatami room)
Where you can enjoy more private time. A leg room-hale underneath the table for comfort legging like a chair. Up to four people. Two of the separate rooms next to each other can be combined for a bigger group gathering.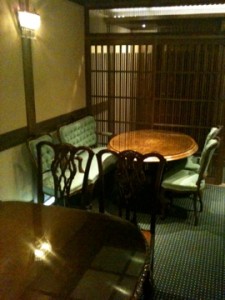 A Taisho-prieod Romantic style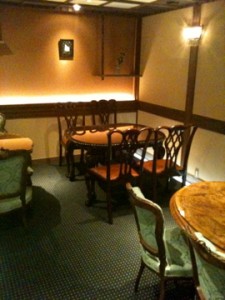 Antique Western tables/chairs, collected by the owner, produce the 1910's Japan setting on the newly built 2nd floor.